9 Short Stories About Dads And 2022 Father's Day Gifts Guide
If you're like us, finding the best Father's Day gifts for the dads in your life (whether they're your own dad, stepfather, grandpa, or older brother) is never easy. You need to consider what kind of father you have and what his primary passions are. Maybe your dad fancies himself a grill master, has to sample craft beer at every local brewery he passes or loves trying new recipes. Perhaps he geeks out over outdoor hiking or puzzles.
Whatever type of dad you're shopping for, we've got your dad's gifts covered from personalized gifts to useful gifts. Jump to get the sweetest gift ideas for you.
Pro tip: Get your shopping done now, as Father's Day is June 19 and closing in.
It's not easy being a father, but being a step-dad can be an even bigger challenge. Father's Day is a time to celebrate the guy who raised you — blood or otherwise. Your stepdad has been there for you since the day he came into your life, taking on his role as "bonus dad" without any hesitation. Enjoy our collection of stories celebrating father figures and the many ways they support and shape us.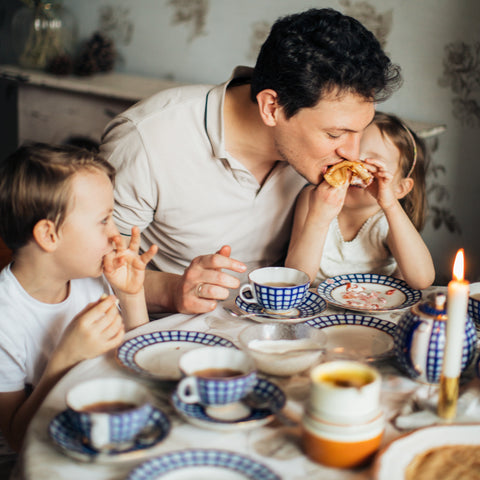 REAL FAMILY NAME
My daughter's biological father left us when she was just over 2 years old. A year later, I met another man. He became her real father. Recently, my daughter turned 18 years old. And then there was my husband's birthday. And at the birthday table, she presented her new passport with his last name to her "dad." My husband sobbed. For many years we tried to change our daughter's name, but the court refused the request, giving the biological father a say and honoring his parental rights. Our daughter now decided everything herself.
BY overhear / VK
LOVE TO WAIT
I got called in for duty in the Navy, and I completely stuck out and needed support. I really wanted to see someone from my family. I asked my father to come, but he replied something along the lines of: "Don't be a coward, pull yourself together! And my boss won't let me go, etc." After a couple of days, my stepdad called to ask how I was, I told him about my anxiety, he said that he would try to get out of work. After a couple of hours, I figured out that no one would let me off the ship. I decided to call my step-father and tell him to not bother, but at that time he was already taking the minibus to the neighboring city to the railway station.
BY DrHaza / Pikabu
WELCOME NEW MEMBER
I moved from my parents' house to a rented apartment with my future husband just before my stepfather's birthday. After the move, I had no money left for a gift. He said, "I don't need any gifts, you'd just better give birth to a grandson or a granddaughter for me." After a month, I found out that I was pregnant. When we were leaving the hospital, dad held my son in his arms, stroked the dimples on his cheeks, and whispered: "You got your dimples from your grandfather..." 
BY elenuwka13 / Pikabu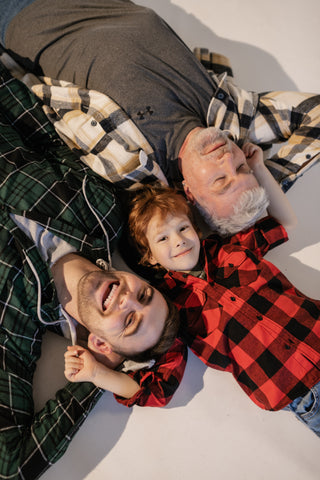 LOOK IT UP
I was reading an article in the newspaper when I came across a word I didn't know. "Dad, what is the meaning of the word ostensibly?" My dad, as he usually did after work, was watching his favorite show. "You have a dictionary, don't you?" he shot back. He didn't even look at my face. I went back to my room, and there on my study table was that dictionary. Ten years have passed and I still use that dictionary, along with the lesson I received early in life from my old man: to be self-sufficient.
BY Saurav Thapa, Bangalore, India
STILL HERE
My dad sat straight up in bed and smiled at me. Even though his mouth was crusted with fever sores, he grinned a big grin from his unshaven face. Dementia had completely taken him from me—or so I thought, until he spoke to me. "Honey," Dad almost seemed to sing the words. "What are you doing here?"  My throat muscles ached from trying to talk and not cry. Choking back my tears, I half-sobbed, "Daddy, I'm here to especially see you. I love you, you know." "Me too, honey," he whispered. Then, still smiling, Daddy fell asleep.
BY Mary Ellen Raneri, Latrobe, Pennsylvania
DAD'S SECRET SPOT
My dad was a gardener before it was cool. He would proudly tell people, "I can grow just about anything." He could—except for my beloved lilacs. He tried everything, with no luck or lilacs to show for his efforts. One night when I was a teen, it was raining in that way it does in Minnesota in April: violent and cleansing. I heard the creak of the side door, and he stood soaking wet, etched with scratches, holding an abundance of lilacs. "I found a secret lilac spot," he said. "It wasn't easy, but I got them." That's how he got everything.
BY Lucia Paul, Plymouth, Minnesota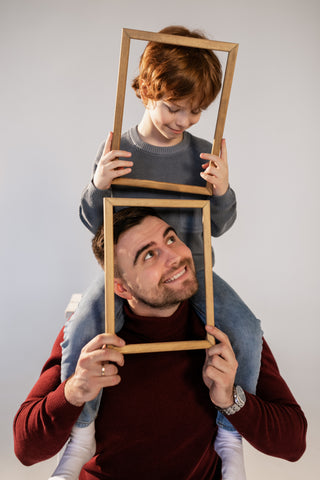 BEST SEWER
"My dad could sew. Once, when I was home for a friend's wedding, the beaded straps of my dress popped off as I was sitting down in the car. He grabbed two pieces of black elastic from his sewing kit and whipstiched some makeshift straps on in about 15 minutes. We weren't even late."
BY Elizabeth Passarella
MY SPACE
"When we first moved to the U.S., my father taught group painting classes at our home on the weekends as a side gig. The students were all teenagers. Though I was only around 4 or 5 years old, my father would always set up a spot for me to paint with the group so that I was included. We didn't have very much space in the apartment, so he built me a bunk bed from scratch that had a ladder, a monkey bar, and a little workstation underneath so that I always had my own place to create."
BY Dina Ravvin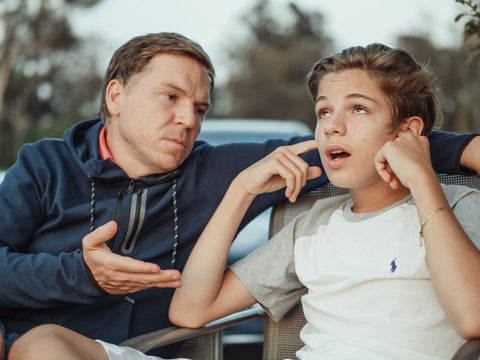 LIFE TEACHER
"In sixth grade, the cool experimental public school my parents had jumped through hoops to get their five kids into closed, and we were all shipped to a super-strict school down the road. When the first test was about to happen, I really had no idea how to study. I was in tears. My father made me a chart and showed me how to memorize the facts and test myself. Not only did he take the fear out of studying, but he also made it fun. I'll never forget the sense of relief and comfort that gave me."
BY Danielle Claro